OEM Clothing Manufacturer
When you know exactly what you need from an apparel factory, you will choose to work with an OEM garment manufacturer.
When you know how to make your clothing brand unique, you won't rely on the white label or private label suppliers. You'll work with factories that make clothes according to your specific instruction. The term is very similar to this one – FPP clothing manufacturer. And both of them are synonyms for custom clothing manufacturers.
FUSH is such a clothing manufacturer. On top of that, we pride ourselves on being an ethical and sustainable garment supplier.
Our Portfolio
Having worked with hundreds of marathons and sportswear brands as well as countless events, our portfolio consists of a lot of custom-made sportswear and promo wear.
However, being in the industry since 2005, we have enough experience to create any conceivable garment.
You'll be happy to find out that the larger-scale order results in a lower-scale price.
If this was enough information for you already, request a quote from us by filling out the form at the bottom of the page.
If you need more info, keep reading or jump straight to the FUSH factories section.
Swipe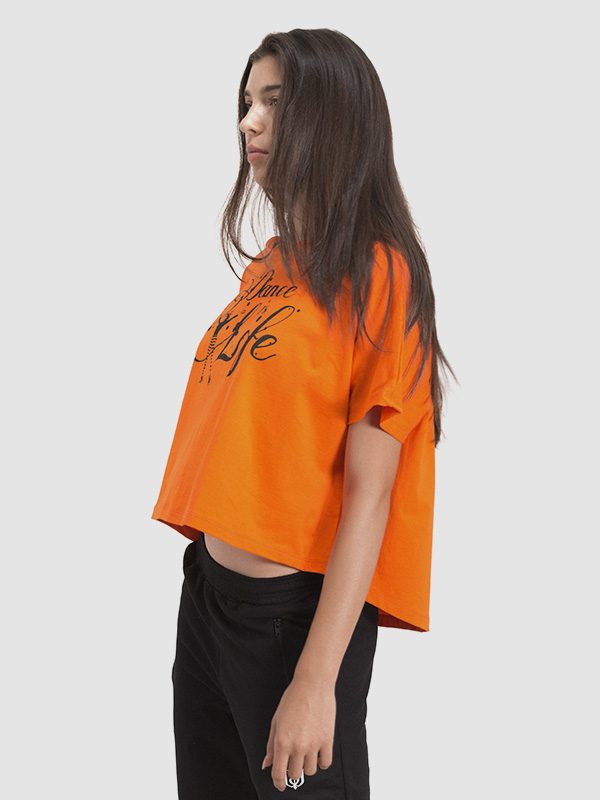 What Does OEM Mean?
For those of you who are here but don't know what the OEM abbreviation stands for, here it is – it stands for Original Equipment Manufacturer.
As mentioned before, in the apparel industry, it stands for a company making garments according to the design specifications of their client(s).
Another name for such a service is CMT (cut, make, trim). However, we're significantly more flexible than your regular CMT apparel manufacturers.
OEM Clothing With FUSH – How Does It Work?
As the ordering process in our industry is always a multi-layered one and not everybody knows the industry well enough to know exactly what to ask for.
Either way, a potential buyer will have to contact a supplier. Send us your enquiry by filling out our super-brief contact form and we'll get back to you ASAP.
Here's the shortest way possible to explain our process.
You can send us anything from a full tech pack, only the design, sizes and numbers, a piece of clothes you want us to emulate, accompanied with the sizes/numbers, only the sizes and numbers of clothes.
And anything in between.
---
Detailed Ordering Process – The 4 Scenarios
1. You Have All the Info
Should you have all the details ready, namely the tech pack, just fill in the contact form below and we'll get back to you with our price and lead time estimate.
Should we agree on the price and the lead time, we'll send you samples for approval.
We offer our own delivery, subject to availability. In the case of our deliverymen not being able to deliver your garments to your address, there are a couple of options.
We work with several delivery companies that can take care of your orders. If you are ok with longer delivery times, we will cross-check different delivery options for the most affordable ones.
2. You Only Have the Design
In case you have only the designs and the numbers/sizes, we can suggest fabrics and trims for them.
We can also send you the suggested fabrics to an address of your choice. We make the fabrics ourselves, we don't outsource them. Delivery terms are explained in the first step.
Once you confirm the trims and the fabrics, we'll send you a price and lead time estimate.
3. You Need Help Designing Your Clothes (ODM Apparel)
If you only have a rough idea of how your clothes should look like, our designers will send you their suggestions for a nominal fee.
Once you approve the designs, we can talk fabrics and trims. Just like in step 2, we'll give you our suggestions and send fabrics upon request.
One of our happy clients, Robin Backström from YLDR Esportswear did use our ODM services. You can read about that cooperation in our YLDR case study.
Once everything is agreed upon (fabrics, trims, samples, printing, price, lead time), we'll start working on your garments. Check the 1st step for delivery conditions.
4. You Want Us To Copy an Existing Garment
If all you have is a piece of clothes you want us to emulate, send it to us along with any additional comments and requests. The sampling service does come at a price.
The rest of the process is the same as described in the steps above.
Once you confirm the designs, fabrics, and trims, you will receive our price and lead time estimate.
Sampling service carries a fee and can be a part of the entire price. Our lead time for samples is 7 to 10 days.
Consulting services are free.
FUSH European Clothing Factories
We have 2 factories, one in Belgrade and one in Oraovica (South-Eastern Serbia). Our production capacity is currently 100k pieces/month. Of course, this depends on the apparel type. For example, in the case of face masks, it will be significantly higher.
As we also knit our own fabrics no time is wasted on fabric sourcing in case you need to increase the volume of your order.
Instead of ordering and waiting for fabrics to arrive, our knitting technicians make the fabrics and send them straight for grading and cutting.
The mere fact that with us, you get your clothes made in Europe, is a boost for your CSR rating. Especially if your target market is the old continent.
FUSH Clothing Factories' Capacity in Numbers
Monthly production up to 100k pieces of clothes (double or more when making face masks)
Fabric production daily capacity is 2.5 tonnes (one fabric in one pattern)
There are 8 knitting machines in our factory in Oraovica (Canmartex and Terrot): 4 interlock, 2 rib, and 2 single knitting machines.
Various types of sewing machines, a total of 60 (JUKI and SiRUBA)
1 Orox P4 fabric spreading machine
1 Orox Flexo C800 fabric cutting machine with a robotic arm
3 Monti Antonio 120T heat calenders for dye sublimation
1 XPRO DS170 heat calender for dye-sublimation
10 Epson Sure Color F6200 dye-sub printers
2 Epson Sure Color F7200 dye-sub printers
1

Epson SureColor SC-49400H

dye sublimation printer with fluorescent inks
5 Summa reflective foil cutters
There's even more information about FUSH mechanical side on our textile machinery page.
FUSH Reduces Your Carbon Footprint
If you are a European brand or you have a significant share of the European market, you should give it a go with us. That's because getting your orders delivered to you from the same continent allows for a reduced carbon footprint. And we handle up to 95% of deliveries ourselves.
Not only that. Our delivery vans use CNG-powered engines so your carbon footprint is further reduced. That's because CNG-powered vehicles have the lowest CO2 emission of all vehicles running on fossil fuels.
Garment Printing with FUSH
As mentioned above, dye sublimation printing is an option, and the one we suggest as a green alternative to dyeing synthetic materials. In addition to dye sublimation you can go for:
Screen printing
Heat transfer
Short and Sweet FUSH Garment Factory Tour
Watch this short film about our Belgrade factory. You'll meet our cutting, design, and printing staff.
We Value Your Trust
The more you trust us to do the work for you, the more will we show our appreciation.
We have different pricing brackets for the varying order quantities as well as for the returning clients.
As the pricing depends on so many factors (fabric type, fabric weight, printing techniques, designers' input), we can't provide a general pricing.

The trust discount is activated after a full year of active coopreation and is subject to a mutual agreement.
Request a Quote From Us
To get the best possible price and lead time estimate, please include the number of designs and pieces per design, fabric choice, sizes, and printing options.
FUSH Textiles LLC
Velizara Stankovića 67
Belgrade, Serbia