Custom T-shirt Manufacturers
When you order tees from custom t-shirt manufacturers, you as a clothing brand are sure to maintain your visual identity.
Also, when you have a say about patterns, grading, choice of fabrics, printing options and embroidery, you're on track to provide your customers with both an eye-catching and highly-functional product.
On the other hand, when you buy a ready-made tee, you depend on embroidery and printing to carry the burden of achieving originality. Not to mention that you can't rely on it to have any special functionality traits. That's why the ready-made can only get you so far.
You can get customized bulk orders from us, as long as you order at least 500 pieces per design or colour. Also, keep in mind that we only work with companies that have VAT and EORI numbers.
Learn more about working with us – visit the what we do page.
What do you need to make custom t-shirts?
To achieve this, you need a t-shirt manufacturer that is organized in a way that supports customization. Without one, you won't be able to choose the following:
Type of sleeve (raglan, set-in, cap sleeve and more)
Number of pieces (typical t-shirt has a front, back, and sleeves but you can add side panels and other elements)
Non-standard shapes of any segment of the garment
Different fabric types for different parts of tees ( for example, using polyester mesh for the side panels and single jersey cotton for the rest)
Collar types (rounded, v-neck, mandarin, polo, henley collar, etc.)
Fabrics and piping style for collars
Width and drop of the neckline
Neckline tape fabric, length and design
Armhole placement and diameter
Sleeve length and opening diameter
Hemming (single needle, twin-needle and more)
Yoke position, shape, composition and style
Back label fabric/print, position and style
Placket type (buttoning with or without front placket, popover, hidden buttons…)
Customized grading that allows you to ask for sizes specific to your customers' needs
Choosing what colours to use for specific parts, inserts and tapes
A set-in, cropped or raglan sleeve
Zipped or buttoned placket
Shape and size of the yoke
If starting from scratch is too overwhelming for you, we offer a solution. Take a look at our catalogue page, find the tees you like the most and think about what you'd change about them so they're more on-brand for you. After that, write us an email and let us know how can we help you make standout custom t-shirts.
Who should use custom t-shirt manufacturing?
Even though we believe custom t-shirt manufacturing should be every company's go-to choice, there are some cases when your business can't do without it.
1. Clothing brands invested in brand identity
Clothing brands that care about every aspect of the brand identity need custom manufacturing. They can't afford to use a ready-made tee and embellish it with print/embroidery and hope it will sell. They need a manufacturer that knows how to turn a tech pack into a finished product.
2. Marathons and races
Sporting events like marathons in need of high customization to meet the functionality demands of their running wear. This is especially important when it comes to choosing fabrics. A good running tee will have to be lightweight but with incredible moisture-wicking properties.
Not to mention that you'd need to fit all the sponsors on that tee in a way that satisfies all the parties included. Only custom garment manufacturing is a guarantee of that happening.
3. Everyone that sells their branded merch
Various artists, YouTubers, Instagrammers, Tiktokers and celebrities who sell their own merch need hyper-personalized t-shirts. With a custom t-shirt manufacturer, they can get that. This includes having a logo-shaped zipper puller or neckline tape with their brand hashtags in print. Also, their name on polo shirt buttons, all-over sublimation of their artwork, you name it.
4. Corporations and companies invested in building company culture
Tees and other merch are essential to building company culture. The same hyper-personalization that an artist needs to impress their audience is equally important for a company that is serious about its company culture strategy.
Just imagine your employees representing the team at an expo in a cheap, generic t-shirt vs doing that in a quality organic cotton one that is personalized to the max. Which one will say you are on top of your game as a company?
Why work with sustainable t-shirt manufacturers?
Because if you're going to put so much time and effort into making a well-designed product, you can't miss out on a key factor of great design and that's product sustainability.
FUSH˚-made custom tees come from a clothing factory that:
Uses solar power for 100% of its operations
Has the ISO 14001:2015 environmental system certificate
Pays at least a 20% higher hourly wage than what Serbian law requires
On top of that, we regularly use GOTS-certified organic cotton yarn and GRS-certified recycled polyester yarn when we make our own fabrics. Now you can go on a
virtual tour and visit each department of this factory.
To have a better view of our sustainable practices and goals, visit our sustainability page.
To glance over how we achieve sustainable manufacturing, take a look at this short and sweet pdf infographic.
Types of tees you can customize with FUSH˚
These are the t-shirt type variations you can customise with us:
Regular fit, slim fit, fitted, muscle tee (sleeveless), set-in sleeve, raglan sleeve, cap sleeve, v-neck, round neck, crew neck, henley, polo, mandarin collar, scoop neck, boat neck, with pocket, hooded, one shoulder, cap sleeve, plunging neck, drop tail.
If there's a type you want us to manufacture for you and it's not on the list, not a problem. We've got a skilled team of pattern makers that can work from your tech pack or a garment sample.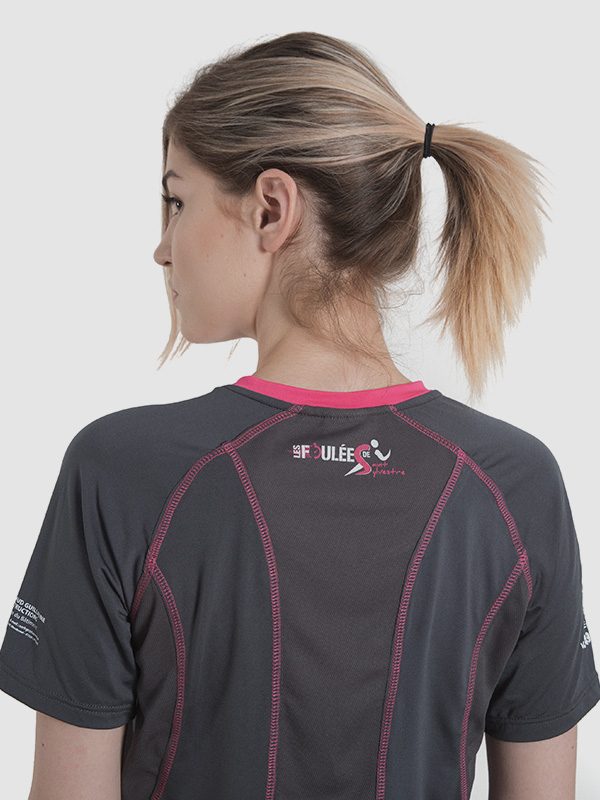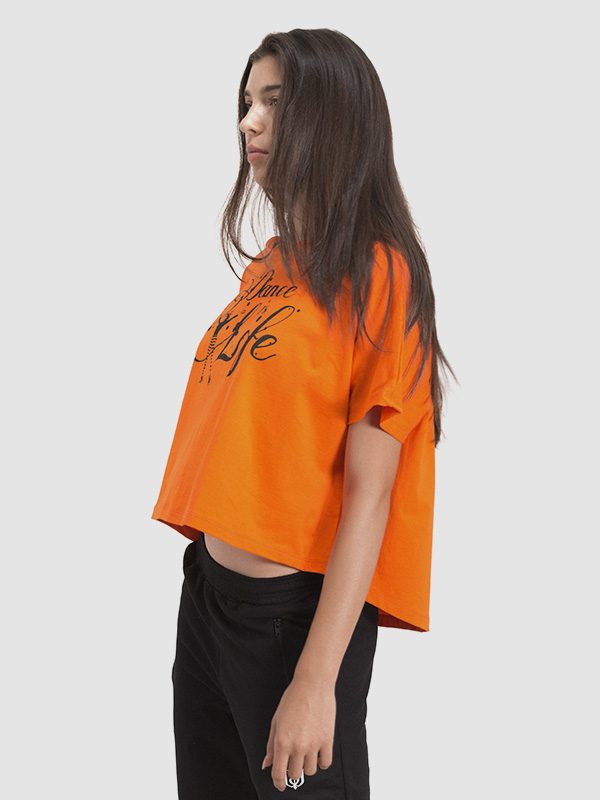 What is the best place to manufacture t-shirts
You can determine the best place to manufacture tees according to:
Your target market location
The manufacturers' treatment of their workforce and the environment
Their ability to make custom products
The level of automation at the factory
Certification status of their facilities
The target market location
This is a key prerequisite in understanding what is the best place to manufacture tees. That is if you are serious about being a sustainable brand, marathon or a company in general. If you're not and you only care about meeting your target profit margin, then our website is probably not a place where you should continue to spend your time.
Back to why this is important. As the threat of the climate crisis is becoming more apparent year after year, everyone has to do whatever they can in order to minimise their CO2 contributions.
You'll save a lot of CO2 if you make t-shirts right where you sell them or at least as close as possible. Therefore, if your target market is Europe, find a European clothing manufacturer. This way, you reduce your CO2 output by having your goods transported to you in a truck/van rather than a ship/plane.
In addition to reducing your carbon footprint, you reduce the time needed to get your product from the manufacturer. This enables you to order smaller batches because delivery times are measured in days rather than weeks or months. This reduces the risk of deadstock which in turn, further improves your environmental impact.
Deadstock represents all clothes that collect dust in your warehouses because you've either miscalculated the need for your product or because your hand was forced to overorder because shipping from manufacturers takes too much time.
How to find an ethical and eco-friendly clothing manufacturer
Even though there are many manufacturers with certifications that should guarantee their ethical and ecological conduct, the on-field situation is very different. This is because most social compliance accreditation programmes are fixed so that a brand can ask for the audits to be carried out exactly when they want them.
This creates room for the manipulation of data and the working environment so that the company can pass the audit and go back to old ways as soon as the auditors leave the premises. This renders the certification useless, especially in their social aspect. These certificates do have value when it comes to the ecological aspect of manufacturing because the factories do have to supply tangible proof that they continually used methods and chemicals that are safe for the environment.
Factory visits – the ultimate test for suppliers
Regardless of the company's certification status, unless you visit their factory yourself, you won't know what's the real on-field situation and even then, you can't be 100% certain that what you saw is what really happens on a day-to-day basis. However, there are things you can see if you visit a factory in person:
The general spirit of the workers (if it's bad, it's pretty hard to hide)
What are the safety standards at the factory
Is the factory really disposing of its wastewater properly
Does the company really abstain from using harmful chemicals during any stage of apparel manufacturing
That can be enough for you to make an informed decision about going further with a given t-shirt manufacturer. If the manufacturer is reluctant to let you visit them, run for your life.
Having said all this, you are more than welcome to visit our garment production facilities. One of them even has a small apartment building on the factory grounds so you can literally follow the whole process as people are coming in to work.
Can a t-shirt manufacturer customize your tees?
If they can, they'd have a customer-centric team of pattern makers so this is what you can ask right away. If their pattern makers are there to just grade the same pattern for different markets, look elsewhere. Some companies are set up in a way to release millions of same-pattern tees on a monthly basis and they can't help you with customization at all.
On the other hand, a smaller company like FUSH˚ that has customization in its DNA would be more than capable to carry out your project on the manufacturing side. Our pattern-making department is devoted to sample making only and is set up to either create custom clothing from scratch or to do it by recreating a sample you send them.
T-shirt manufacturers and automation
Whether or not a manufacturer uses automation can tell you how devoted to product quality they really are. Even though we as custom clothing suppliers are nothing without a skilled workforce, we're not at our best if we don't automatise where we can.
The process of fabric cutting is definitely a no-brainer when it comes to choosing where to trust the machines. Even the best tailor in the world can't properly handle bulk manufacturing when it comes to fabric cutting. In the bulk production environment, they'd have to cut to layers of fabric as thick as 25 cm at a time and risk having uneven cuts between the top and the bottom layer.
This is where CNC fabric cutters step in. They have vacuum tables that make all the layers more compact and a computer-operated knife that has a 0% error rate when set up properly. This reduces both the cutting time and error margin.
Therefore, if a custom t-shirt manufacturer doesn't have a CNC fabric-cutting machine, you might want to look elsewhere. Keep in mind that lacking automation isn't as big a deal-breaker as unethical conduct so if you find an ethical factory that lacks only in the machinery department, maybe go for them regardless.
Clothing factories with decent working conditions are really hard to find.
Is the manufacturer certified?
Even though we've shown disdain towards social compliance certificates like SMETA, BSCI and SA8000 because of their failure to be a true guarantee of workers' rights, they're still an indicator that a company that owns them is systematically organized. That's important when looking at long-term cooperation with a t-shirt manufacturer.
In terms of systematisation and quality management, there's one standard that exists specifically for that: ISO 9001:2014 quality management system (QMS). In 2021, we passed the auditing process for this certificate. In addition to this QMS certificate, we passed audits for both ISO 14001:2015 (environmental system of organisation) and 45001:2018 (occupational health and safety management system of organization).
Regardless of the certificates, we'd rather have you visit our factories and see how we work yourself.
What is the manufacturing cost of a
t-shirt?
The manufacturing cost of a tee depends on the manufacturing steps needed to make it. Each step has an assigned cost in terms of time spent, workers' necessary skills, materials/machinery/energy used:
Raw material production (e.g. farming cotton, polymerization of crude oil)
Yarn spinning and dyeing
Fabric knitting and/or dyeing
Fabric cutting
Printing/embroidery
Sewing
Quality control
Packing
Delivery
There are very few manufacturers that cover each of these steps because not many clothing manufacturers make yarn. Most of them buy it so they calculate the current cost of yarn in the market necessary to make one tee in its price.
Also, depending on the order volume, further discounts may apply because a big order reduces the downtime which is an expense for manufacturers.
Location matters
It is important to note that clothing manufacturing will always be more expensive in factories located in places with a higher mandated minimum wage. This is why it still might cost you more to manufacture tees in Europe than in Asia, even with the recent transport price hikes.
So if you thought you can hit two birds with one stone by switching from Asia to the old continent and claiming that your products are "made sustainably in Europe" while paying as little as you did to an Asian manufacturer, think again.
But who would we be if we wouldn't offer you an alternative? There's a way to stay cheap and still achieve social compliance – find out what is the living wage threshold in a developing country and search for t-shirt manufacturers that pay at least half of it. The only downside to this (if you're an EU-based company) is that it's 0% likely for them to be based in Europe.
How much does it cost to make a white t-shirt?

| | |
| --- | --- |
| Cost of services, materials and utilities (valid only for orders of 1000 pieces or more) | Price (in Euro) |
| Fabric 180 gsm + rib (for collar) regular cotton | 2.63 |
| Thread | 0.03 |
| Cutting | 0.20 |
| Sewing | 1.0 |
| Utilities (electricity, water) | 0.05 |
| Machine depreciation | 0.05 |
| Quality control & packaging | 0.10 |
| SUM | 4.06 |
If you wondered how much it costs to make a t shirt with a logo, take a look at the table below. You can either choose to print or embroider the logo or any other artwork for that matter.
Additional services (for an MOQ of 500 pieces)

| | |
| --- | --- |
| Service | Price (in Euro) |
| Embroidery (simple style and a patch no bigger than 5×5 cm/2×2 in) | 1 |
| Screen printing (three colours, surface up to 20 x 20 cm / 8 x 8 in) | 1 |
| Label | 0.1 per label |
Important info about pricing:
Organic cotton costs €0.65 more
Cost of transport is not included (it depends on too many factors for us to even give you a ballpark figure)
The price of €4.06 is for a plain t-shirt with no printing or embroidery
The price of €4.06 is for 1000 pieces
FUSH˚ has a minimum of 500 pieces and that quantity would increase the price by 25%
Additional services would be slightly cheaper for orders bigger than 500 pieces
The calculation of this price includes labour and utility costs in Serbia
All given prices are relevant in late August 2022 and could change by the time you contact us
Conclusion
If you didn't know it already, now you've learned that a seemingly simple product such as a t-shirt can have so many customizable aspects to it and why it's important to be in control of every aspect of its manufacturing.
Additionally, we talked about the fast way, the cheap way and the right way to go about making these clothes. We hope you agree with us on why it's important to approach custom clothing manufacturing the right way – by making the environment and the well-being and safety of the people in the supply chain as important as your profit margin.
Finally, we explained a bit about what processes are involved in determining the pricing and what affects the decrease in manufacturing costs.
If you believe FUSH˚ is a custom t-shirt manufacturer that ticks all your boxes, send us an email and let us know what type of tee you're looking to make.
FAQ
How to manufacture t-shirts
To manufacture them, the least you need to know is how to make patterns, cut and sew fabric. You can buy fabric in bulk but you'd have to either be very skilled with scissors or have a straight knife cutting machine to cut multiple layers of fabric at once. Also, you need at least one sewing machine. 

If you'll make small quantities, you can settle for a household machine. However, if you really want to up your game, you'd need these three industrial sewing machines:

• An overlock machine to sew the pieces together
• A flatlock machine to apply hemmings on the bottom, sleeves and the neckline
• A lockstitch machine to add labels, tapes and similar small additions
Where are t-shirts manufactured?
If you're asking about the countries that manufacture tees the most, the top three would be China, Bangladesh and India. If you are asking a how-it's-made type of question then a clothing factory is the "birthplace". Two departments are essential for this type of manufacturing: cutting and sewing.

With a cutting department, a manufacturer can cut multiple layers of fabric at one time and create multiple pieces that it will later send to the sewing department to be sewn together, hemmed and labelled.

To run the production optimally, a manufacturer should use various industrial sewing machines to efficiently sew and finish as many pieces as possible in the shortest amount of time. By splitting the sewing process into multiple operations, they're managing to do that.
How do I find t-shirt manufacturers?
You can find them by:

• Using Google search
• Exploring various networks of sustainable fashion businesses like Common Objective and Manufy
• Searching the manufacturer database of global-standard.org (this way, you can get in touch with GOTS and GRS-certified manufacturers)
• Exploring different sourcing platforms like Foursource and Sewport 
• Sifting through various online business databases like Europages, Alibaba and Kompass business search
• Taking part in apparel and textile fairs
• Finding a manufacturer within you and starting small
Request a quote from us
To get the best possible price and lead time estimate, please include the number of designs and pieces per design, fabric choice, sizes, and printing options.